Calendar | ACM: THE HUB
The Hub
Calendar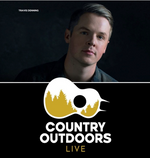 Country Outdoors LIVE: Travis Denning
Outdoor Channel
Join us for Country Outdoors Live tonight with country music star Travis Denning. Nick's Wild Ride and Mary O'Neill will host the Outdoor Channel event starting at 8 PM EST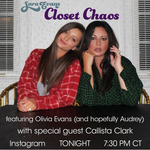 Closet Chaos with Sara Evans
Instagram LIVE
Join Sara Evans on Instagram Live for Closet Chaos with special guest Callista Clark!
GMA3: Dolly Parton
ABC
Dolly Parton is on GMA: 3 What You Need to Know
The Late Show with Stephen Colbert: Jack Ingram, Miranda Lambert, Jon Randall
CBS
Jack Ingram, Miranda Lambert & Jon Randall perform on The Late Show with Stephen Colbert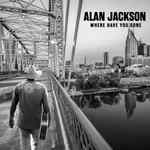 Where Have You Gone by Alan Jackson
Pre-Order & Pre-Save Now
Alan Jackson releases his new album, Where Have You Gone, his first album of new music in six years.
The album features 21 songs, including the title track, with Jackson writing 15 of the songs himself.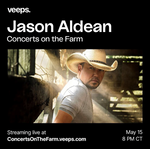 Jason Aldean: LIVE From The Bonnaroo Farm
Veeps
Country superstar, Jason Aldean and special guest Elvie Shane perform LIVE to a socially distanced show at the Bonnaroo Farm. We're bringing the show to YOUR living room, with a livestream ticket available to watch worldwide for 24 hours!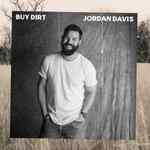 "Buy Dirt" EP by Jordan Davis
Pre-Order & Pre-Save Now
Jordan Davis releases his new EP, Buy Dirt.
Produced by Paul DiGiovanni, Buy Dirt is the follow-up to Davis' self-titled EP that was released last year and his debut album Home State. Davis co-wrote every song on the new project except for "Blow Up Your TV," which was co-written by John Prine, a major influence on Davis and his music.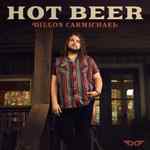 "Hot Beer" EP by Dillon Carmichael
Pre-Order & Pre-Save Now
Dillon Carmichael releases his new "Hot Beer" EP. The six-song collection features tracks penned by standout songwriters including Michael Hardy, Ashley Gorley, Jessi Alexander, David Lee Murphy and others. Carmichael recently shared a first track from the EP, his rendition of Montgomery Gentry's "Lucky Man." The song is one that's close to his heart, not only because it was recorded by his uncle Eddie Montgomery, but also because the pandemic has allowed him to reflect on the many reasons he has to be thankful.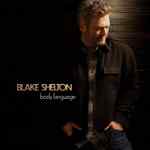 Body Language by Blake Shelton
Pre-Order & Pre-Save Now
Blake Shelton releases first full-length album since 2017, with Body Language due out May 21 via longtime label home Warner Music Nashville. Among the project's 12 tracks are the No. 1 duet "Happy Anywhere" (featuring fiancée Gwen Stefani) and current hit "Minimum Wage."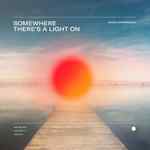 Somewhere There's A Light One by Ross Copperman
Award-winning songwriter and producer Ross Copperman is stepping back into the artist spotlight with his new EP 'Somewhere There's A Light On.'
Known for his work with artists ranging from Kenny Chesney and P!nk to Blake Shelton and Gwen Stefani, Copperman is returning to his roots.
2021 Billboard Music Awards
NBC
Nick Jonas hosts the 2021 Billboard Music Awards. Watch on NBC for your favorite musical stars perform and win the nights biggest honors.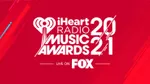 2021 iHeartRadio Music Awards
FOX
Now in its eighth year, the iHeartRadio Music Awards is a star-studded event celebrating the most-played artists and songs on iHeartRadio stations and the iHeartRadio app throughout 2020, while also offering a preview of the upcoming hits of 2021. The show will feature live performances from the biggest artists in music, as well as surprise duets and collaborations, and award presentations in multiple categories.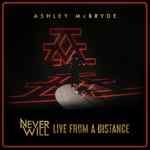 Never Will: Live From A Distance by Ashley McBryde
Pre-Order & Pre-Save Now
Ashley McBryde may not be able to return to the road, but she's giving fans a taste of the live experience with her six-song EP Never Will: Live From A Distance.

32nd Annual National Memorial Day Concert: A Night Of Remembrance
PBS - Check Local Listings
Watch a special presentation of the NATIONAL MEMORIAL DAY CONCERT on PBS, hosted by Tony Award-winner Joe Mantegna and Emmy Award-winning actor and humanitarian Gary Sinise with all-star performances and tributes from Washington, D.C. and around the country honoring all of our American heroes. Vince Gill, Alan Jackson, Gladys Knight, Sara Bareilles, The Four Tops, and more perform, with Mickey Guyton will also be opening the show with a special performance of the national anthem.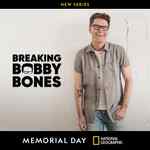 Breaking Bobby Bones
National Geographic TV
Continuing its long-standing tradition of delivering the best in nonfiction storytelling to connect audiences with the world around them and to inspire new passions, National Geographic premieres its newest unscripted series,
BREAKING BOBBY BONES
, with two back-to-back episodes, then moving to Sundays at 10/9c with two new episodes premiering each week. Produced by BBC Studios' Los Angeles production arm for National Geographic, the 16-part series is hosted and executive produced by award-winning and influential American radio and TV personality Bobby Bones, a bestselling author and a full-time mentor on ABC's hit singing competition show "American Idol."
In each half-hour episode of BREAKING BOBBY BONES, Bobby crisscrosses the country to meet everyday heroes who have extraordinary jobs, hobbies and abilities, welcoming him with open arms to give him a crash course in their specialized skills. Bobby accepts the challenge of living a day in their lives and attempting the tricks of their trades, which often means pushing past his own comfort zone, like dangling over the Grand Canyon 4,000 feet above the Colorado River despite his greatest fear in life—heights. Along the way, Bobby is able to make a personal and compassionate connection with each person's uni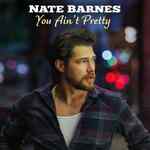 "You Ain't Pretty" EP by Nate Barnes
Pre-Order & Pre-Save Now
Quartz Hill Records flagship artist Nate Barnes releases his new EP, You Ain't Pretty.
The five-song project features songs penned by Jason Sellers, Neil Thrasher, Wendell Mobley, Jimmy Yeary, and more and was produced by Mickey Jack Cones and Derek George.
Unbroken | Empty Room, Full Circle
The Grand Ole Opry Releases Limited Edition LP Vinyl, Unbroken | Empty Room, Full Circle

Project Captures Performance Moments From an Empty Opry House During The Early Days of the Global Pandemic

Features Live Performances by Opry Members Trace Adkins, Luke Combs, Dailey & Vincent, Vince Gill, Emmylou Harris, Reba McEntire, Old Crow Medicine Show, Brad Paisley, Darius Rucker, Ricky Skaggs, Marty Stuart, Carrie Underwood, and Keith Urban as well as Rodney Crowell, Dom Flemons, Billy Strings and Molly Tuttle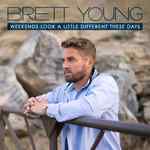 Weekends Look A Little Different These Days by Brett Young
Pre-Order & Pre-Save Now
On the heels of racking up his seventh consecutive No. 1 hit, multi-PLATINUM star BRETT YOUNG releases his new collection, WEEKENDS LOOK A LITTLE DIFFERENT THESE DAYS. Coupling the professional and personal, Young delivers eight fresh tracks exploring love, family, loss and everything in between. The consistent chart-topper stretches into blazing new sonic territory with his most sonically versatile project to date. Young co-wrote the entire Dann Huff-produced collection, which features "Lady" and "You Got Away With It."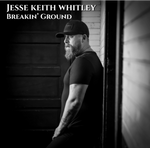 Breakin' Ground by Jesse Keith Whitley
Pre-Order & Pre-Save Now
Jesse Keith Whitley has released his new album Breakin' Ground.
The 11-track project includes Whitley's previously released singles "Try To Change My Ways," "Already Been Crazy," "Think of Me" featuring Lorrie Morgan, "Feelin' Comin' On," and his upcoming single "Messin' With the Wrong Man." The album is produced by Whitley, Bob Etherington, and Kirk Roth, and was recorded at The Rukkus Room by Grammy-winning engineer Jamie Tate.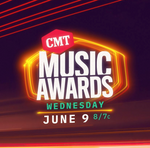 CMT Music Awards
CMT
This year's awards show will air from Nashville on Wednesday, June 9 at 8 p.m. ET/7 p.m. CT, offering country music fans two-and-a-half hours of performances and unique collaborations—and of course, entirely fan-voted awards celebrating the top music videos of the year.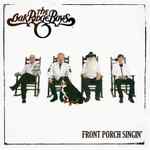 Front Porch Singin' by Oak Ridge Boys
Pre-Order & Pre-Save Now
The Oak Ridge Boys will celebrate the summer with the release of their new album, Front Porch Singin'. The album is their fourth collaboration with producer Dave Cobb. Recorded during the pandemic, the project was built around the feelings in the lead single, "Love, Light And Healing."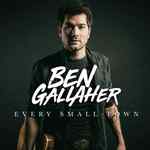 "Every Small Town" EP by Ben Gallher
Pre-Order & Pre-Save Now
Ben Gallaher releases his debut Quartz Hill Records EP, Every Small Town.
Gallaher co-penned each of the five songs on the up-tempo collection produced by Mickey Jack Cones and Derek George, and has racked up more than a million YouTube streams of the EP's title track "Every Small Town," which is also his first single for the label and will be released to radio later this summer. Writers contributing to the project include Ash Bowers, Jim Collins, Joey Hyde, Jared Mullins, and more.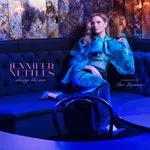 Always Like New by Jennifer Nettles
Pre-Order & Pre-Save Now
Multi-GRAMMY® Award winner Jennifer Nettles expands her musical versatility with a much-anticipated genre defying new album of American Songbook classics, titled Always Like New from Concord Records. For this project, Nettles teamed up with GRAMMY® and Tony® Award-winning orchestrator Alex Lacamoire, best known for his work on Broadway's critically acclaimed shows Hamilton, Dear Evan Hansen, and In the Heights, to reimagine, arrange and produce some of the most beloved songs from the stage, infusing each with her signature sound and giving these timeless works of art a new context and meaning in our current landscape.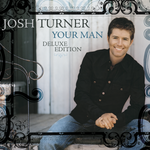 Your Man Deluxe Edition by Josh Turner
Pre-Order Now
Josh Turner releases deluxe edition of his No. 1 debut album,
Your Man
, in honor of its 15th anniversary.
In addition to the 11 original tracks on the album which feature collaborations with John Anderson, Dr. Ralph Stanley, and Diamond Rio's Marty Roe, Gene Johnson, and Dana Williams, the deluxe includes three bonus live recordings of Turner's No. 1 hit songs "Your Man," "Would You Go With Me," and the fan favorite "Me and God."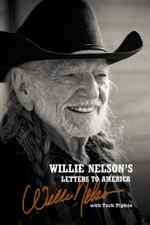 Willie Nelson's Letters To America
Willie Nelson releases a new book, sharing his perspective on America, family, faith, music, and more. Willie Nelson's Letters to America was written in collaboration with longtime friend and Texas Monthly contributing editor Turk Pipkin.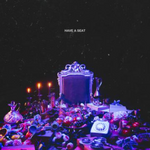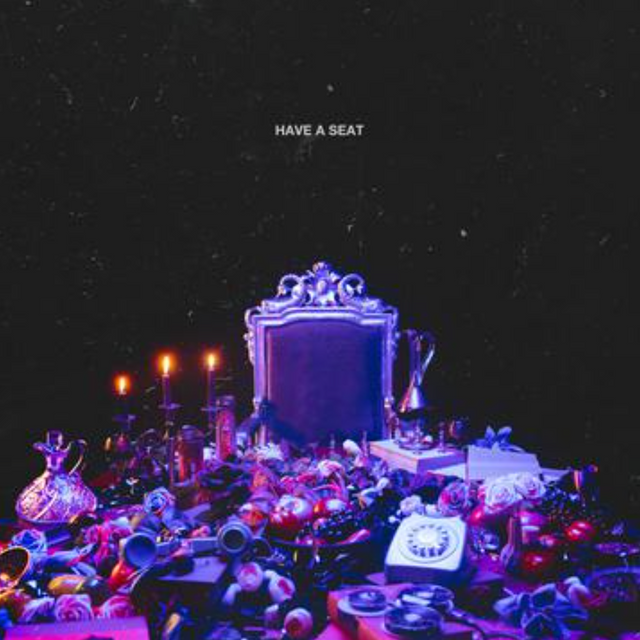 Have A Seat by Maggie Rose
Pre-Order & Pre-Save Now
Maggie Rose releases her new album, Have A Seat, via Starstruck Records.
Have A Seat is Rose's third full-length project and was produced by Ben Tanner at the iconic FAME Studios in Muscle Shoals, Alabama. In a series of pre-pandemic sessions, Rose recorded with a lineup of heavy-hitters including bassist David Hood of the Swampers (the session musicians who played on records from legends like Aretha Franklin and Etta James), guitarist Will McFarlane (Bonnie Raitt, Levon Helm), and longtime bandmates/collaborators Larry Florman (background vocals/percussion), Alex Haddad (guitars), and Sarah Tomek (drums) of Them Vibes, as well as guests such as Marcus King, and others.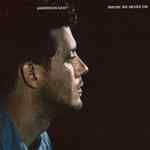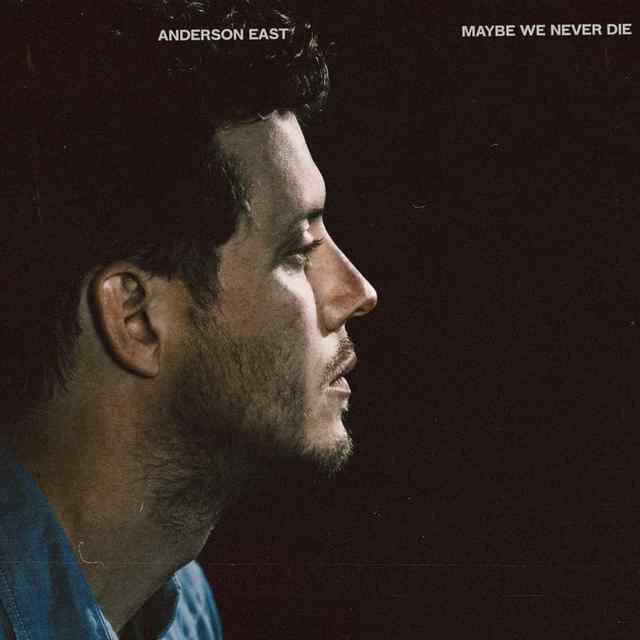 Maybe We Never Die by Anderson East
Pre-Order & Pre-Save Now
Anderson East
releases his latest album,
Maybe We Never Die
.
East's third release for Elektra/Low Country Sound, Maybe We Never Die takes the Alabama born, Nashville-based singer-songwriter's seductively vintage voice in a decidedly fresh direction. This is East's first new release since his 2018 breakthrough album, Encore, which featured the Grammy-nominated No. 1 AAA radio single, "All On My Mind." Collaborating once again with producer Dave Cobb along with longtime bandleader and now co-producer Philip Towns, the 12 tracks flow together with an overarching sense of urgency but maintain distinct musical boundaries.