Calendar | ACM: THE HUB
The Hub
Calendar
Facebook Artist of the Day: Track45
FACEBOOK LIVE
Track45 will be featured as the Facebook Artist of The Day! The band will go live, tell stories, respond to fan comments, and perform. The video will live on FB Music's page.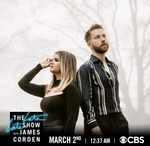 The Late Late Show with James Corden: Maren Morris and JP Saxe
CBS
Maren Morris and JP Saxe will perform together on The Late Late Show with James Corden
The Ellen Degeneres Show: Brandy Clark
NBC - Check Local Listings
Brandy Clark performs on The Ellen Degenres Show
The View: Brad Paisley
ABC
Brad Paisley appears on The View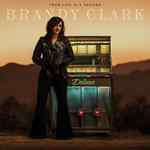 Your Life Is A Record (Deluxe) by Brandy Clark
Pre-Order & Pre-Save Now
In celebration of the one-year anniversary of her critically acclaimed album,
Your Life Is A Record
, eight-time GRAMMY nominee Brandy Clark will release a special new deluxe edition,
Your Life Is A Record (Deluxe)
.

In addition to all eleven songs from Your Life Is A Record, the deluxe album will feature six bonus tracks including "Remember Me Beautiful," a new song Clark wrote earlier this year as part of NPR's Morning Edition Song Project. The album will also feature special collaborations with Brandi Carlile ("Like Mine" and "Same Devil") and Lindsey Buckingham ("The Past is the Past") as well as live renditions of two album tracks: "Pawn Shop" and "Who You Thought I Was."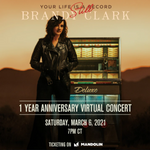 Your Life Is A Record Anniversary Livestream: Brandy Clark
Mandolin
In honor of the album, Your Life Is A Record, anniversary, Clark will perform her first ticketed Livestream concert. Tickets for the show are available now with a selection of purchase options, including a limited number of VIP packages with signed merchandise and a virtual meet & greet. Fans will also have the option to add a digital download of theYour Life Is A Record (Deluxe) album to their Livestream ticket, to be delivered on release day.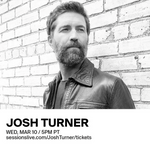 Sessions Live: Josh Turner
Sessions
Josh Turner will perform his first-ever intimate livestream concert on the platform Sessions in front of a limited, socially-distanced live audience at Ole Red in Nashville on March 10. The Sessions livestream global exclusive event will be accessible in over 230 countries.
Live with Kelly & Ryan: Kelsea Ballerini
ABC
Kelsea Ballerini will be on Live with Kelly and Ryan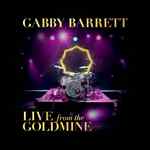 "Live From The Goldmine" EP by Gabby Barrett
Pre-Order & Pre-Save Now
Warner Music Nashville's "platinum-selling singer conquering the country radio charts" (The Tennessean) Gabby Barrett release her 7-track
Live From The Goldmine
EP. Reaching a new career milestone, Barrett has officially surpassed 1 BILLION career global streams just seven months after the release of her full-length debut,
Goldmine
.
Bringing her in-demand live concert experience to fans, the collection comes from her album release performance special of the same name and serves as a much-needed dose of vocally charged live music after a year without touring.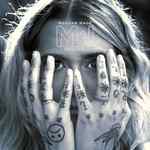 Reckless by Morgan Wade
Pre-Order & Pre-Save Now
Buzzed about singer-songwriter Morgan Wade, who grew up surrounded by bluegrass while possessing an affinity for pop and rock, releases her full-length debut Reckless.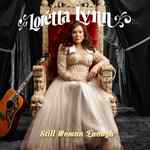 Still Woman Enough by Loretta Lynn
Pre-Order Now
Loretta Lynn is releasing her 50th studio album, Still Woman Enough, as a celebration of women in country music. Produced by Patsy Lynn Russell and John Carter Cash at the Cash Cabin Studio in Hendersonville, Tennessee, the icon's fourth project for Legacy Recordings features a host of guest artists including Reba McEntire, Carrie Underwood, Margo Price and Tanya Tucker. The album includes a career-spanning selection of 13 new recordings illuminating different aspects of Lynn's repertoire.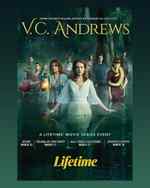 "Ruby" Premiere: Naomi Judd
Lifetime
Naomi Judd joins the cast of Ruby, the first in a four-movie event will air across two consecutive weekends beginning Saturday, March 20. This series is a V.C. Andrews movie series, adapted from Andrews' best-selling Landry novels.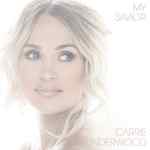 My Savior by Carrie Underwood
Pre-Order & Pre-Save Now
Carrie Underwood will follow the extraordinary success of her recent Christmas album, My Gift, with an album of gospel hymns, titled My Savior. The new album will be released on CD and Digital March 26, 2021, just prior to the Easter holiday, and on vinyl April 30. My Savior is co-produced by Carrie and GRAMMY® Award winner David Garcia, with whom she co-produced her critically-acclaimed 2018 Platinum album Cry Pretty.
My Savior will consist of covers of traditional gospel hymns Carrie grew up singing and is a spiritual companion to Underwood's first-ever Christmas album, My Gift.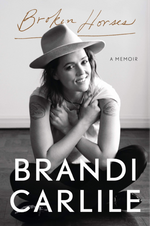 Broken Horses by Brandi Carlile
Pre-Order Now
Brandi Carlile is opening up about the life lessons that shaped her as an artist in a candid new memoir, Broken Horses, due out April 6.
The five-time Grammy award–winning singer, songwriter, performer, and producer examines a life shaped by music in this heartfelt and intimate story that will be published in both hardcover and digital formats by Crown, along with an audio edition of the book, read by the author, simultaneously released by Penguin Random House Audio.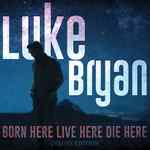 Born Here Live Here Die Here (Deluxe Edition) by Luke Bryan
Pre-Order & Pre-Save Now
Four-time Entertainer of the Year and American Idol judge Luke Bryan releases a deluxe version of his #1, RIAA gold certified album BORN HERE LIVE HERE DIE HERE (Deluxe Edition) adding six NEW songs to add to the album's original 10 tracks.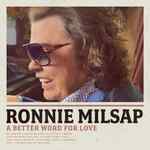 A Better Word For Love by Ronnie Milsap
Country Music Hall of Fame legend Ronnie Milsap is back with new music this spring. His 10-song album, A Better Word for Love, will be released April 30 on Black River Records, and is the follow-up to his all-star project Duets.

Teaming with longtime co-producer Rob Galbraith, Milsap recorded much-loved songs that didn't fit his prior albums, including those by renowned songwriters Mike Reid, Gary Nicholson, Al Anderson, Jim Weatherly, Brent Maher, Allen Shamblin, and David Ball.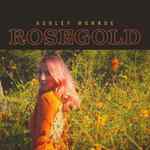 Rosegold by Ashley Monroe
Pre-Order & Pre-Save Now
Ashley Monroe is releases her fifth studio album Rosegold via Mountainrose Sparrow/Thirty Tigers. Written and recorded over the past two years, the record finds Monroe pushing her sound in new directions. Monroe tracked and co-produced the album one song at a time, inviting collaborators including Nathan Chapman, Jake Mitchell, Jordan Reynolds, Ben West, and longtime producer/co-writer Tyler Cain, to help build and produce full tracks in the studio.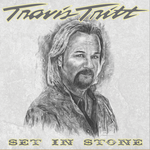 Set In Stone by Travis Tritt
With his first original full-length studio album in over a decade, Travis Tritt releases Set In Stone via Big Noise Label Group. Tritt revisits his traditional country roots on "Smoke In A Bar," which will release weeks ahead of the album (March 5). Set In Stone features 11 new songs, 8 of which were co-written by Tritt and the album was produced by Dave Cobb.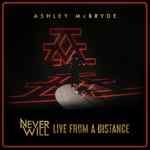 Never Will: Live From A Distance by Ashley McBryde
Pre-Order & Pre-Save Now
Ashley McBryde may not be able to return to the road, but she's giving fans a taste of the live experience with her six-song EP Never Will: Live From A Distance.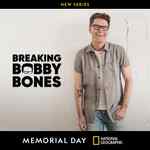 Breaking Bobby Bones
National Geographic TV
Continuing its long-standing tradition of delivering the best in nonfiction storytelling to connect audiences with the world around them and to inspire new passions, National Geographic premieres its newest unscripted series,
BREAKING BOBBY BONES
, with two back-to-back episodes, then moving to Sundays at 10/9c with two new episodes premiering each week. Produced by BBC Studios' Los Angeles production arm for National Geographic, the 16-part series is hosted and executive produced by award-winning and influential American radio and TV personality Bobby Bones, a bestselling author and a full-time mentor on ABC's hit singing competition show "American Idol."
In each half-hour episode of BREAKING BOBBY BONES, Bobby crisscrosses the country to meet everyday heroes who have extraordinary jobs, hobbies and abilities, welcoming him with open arms to give him a crash course in their specialized skills. Bobby accepts the challenge of living a day in their lives and attempting the tricks of their trades, which often means pushing past his own comfort zone, like dangling over the Grand Canyon 4,000 feet above the Colorado River despite his greatest fear in life—heights. Along the way, Bobby is able to make a personal and compassionate connection with each person's uni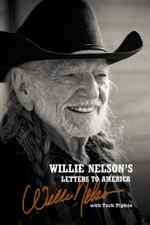 Willie Nelson's Letters To America
Willie Nelson releases a new book, sharing his perspective on America, family, faith, music, and more. Willie Nelson's Letters to America was written in collaboration with longtime friend and Texas Monthly contributing editor Turk Pipkin.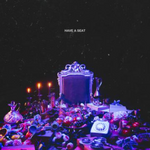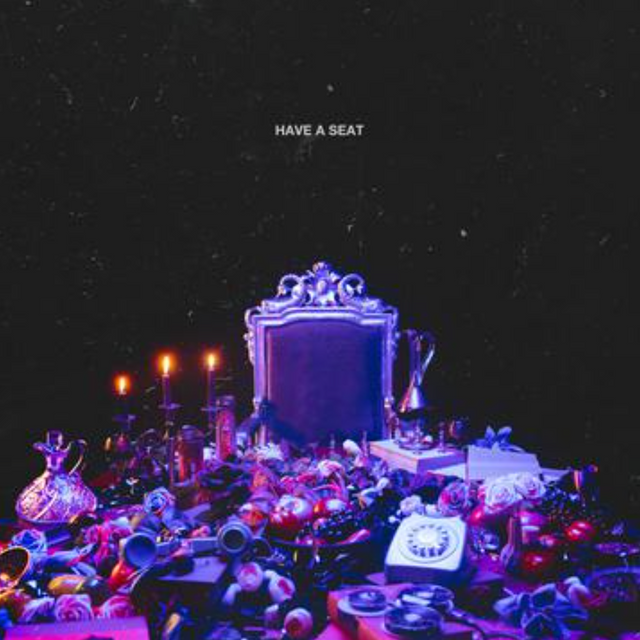 Have A Seat by Maggie Rose
Pre-Order & Pre-Save Now
Maggie Rose releases her new album, Have A Seat, via Starstruck Records.
Have A Seat is Rose's third full-length project and was produced by Ben Tanner at the iconic FAME Studios in Muscle Shoals, Alabama. In a series of pre-pandemic sessions, Rose recorded with a lineup of heavy-hitters including bassist David Hood of the Swampers (the session musicians who played on records from legends like Aretha Franklin and Etta James), guitarist Will McFarlane (Bonnie Raitt, Levon Helm), and longtime bandmates/collaborators Larry Florman (background vocals/percussion), Alex Haddad (guitars), and Sarah Tomek (drums) of Them Vibes, as well as guests such as Marcus King, and others.